Now Enrolling New Members:
Expedition Self Official Community
---
The Expedition Self Official Community is the only experiential approach of its kind that helps you grow in EVERY domain of your life …
CREATE the shifts you most desire in your family, career, relationships and everyday habits ... among a group of ENGAGED explorers ready to empathize and appreciate your progress.
This universal solution for MIND-BLOWING PERSONAL GROWTH
is masterfully guided & crafted for
Big-Hearted Seekers and Visionairies wanting to CREATE, TRANSFORM, and CHAMPION their life's work!
---
Seek. Explore. Claim. The source of ALL you want is YOU.
Before I tell you all about this 'LIFE-CHANGING' experience,
Let's Talk About WHO This Is Really For:
> The Creator who has a natural gift and knowledge to share, but needs to work on her SELF so that she can bring those gifts out in full force to make the wide-scale impact she was born for.
---
> The Artist who has something to say but just cannot reach her authentic voice without hitting a roadblock over and over.
---
> The Parent, tired from life, who lost herself along the way and wants to reclaim who SHE is outside of a wife, daughter and mother.
---
> The Leader who has attended enough "growth" seminars for 10 lifetimes but wants something sustainable that they can carry with them in everyday life and focuses on Exploring and Embracing all aspects of life rather than avoiding and "fixing" areas that contain the most growth potential.
---
> The Traveler on an expedition of the Self, who KNOWS there is something there, just a bit beyond where they can reach on their own and desires a guide who can take them there to learn this secret of life, and shelter them from the inevitable storms along the way leaving space for them to blossom.
---
You're in the Right Place!
And I'm going to tell you exactly how

the Expedition Self Official Community

will give you the TOOLS, INSPIRATION

and UNPARALLELED SUPPORT on

your journey to creating the fulfilled

and integrated life

you dream of for yourself.
Harness the transformative POWER of your WHOLE Self!
Imagine unifying your WHOLE Self making it possible for you to show up to your life's work bigger, brighter, and more complete than ever before!
No more "FIXING" past hurts by ignoring them. Or dismissing entire parts of your life just because the rest of the world finds them inconvenient or unimportant.
Without the tools to navigate and validate your inner Self in a productive way, these aspects of Self have likely been undervalued.
Finally, awaken the DEEP impactful growth these often disregarded moments provide by working ON and THROUGH each and every moment IN REAL TIME so that the opportunities for expansion, thrown at you are NOW obtainable.
Join us and step into a heroic, inner adventure with your Whole Self.
Expedition Self is a steady and daring sojourn through your habits, emotions, relationships, wants, and ways of being, so you can stop overriding yourself and start experiencing more of the delight, inspiration and boundless expression you deserve in life.
How Each Month Works:
Every month we will begin with a 'LIVE Call' held inside of our private community. During this call you will receive an introduction to our new monthly focus and participate in a welcome for the new members.
An original 'Audio Meditation' will accompany this along with a 'Journal Writing Prompt.'
You will receive supplemental 'Video Lessons' to further your inner exploration of the monthly theme.
A downloadable 'Visual Guide' will also help you master the practice of self-development following each monthly theme.

And you may also receive a combination of the following should it apply to your growth experience that month:


A custom 'Music Playlist'.

'Art Pages' for Coloring & Creating

'Guides' for Mini- Growth Excursions

Additional Resources including Poems, Writings and Media
The focus is ALWAYS fun, fulfilling, and fruitful Growth Work! So you never know what additional goodies you may find yourself dabbling with as time goes on!
---
How Each Quarter Works:
In ADDITION to the monthly themes and materials, members follow quarterly OVER-ARCHING themes to work in.
Each quarter focuses on a particular Inner-Growth theme as well as a Body-Centered topic to ensure you have an opportunity for WHOLE SELF integration within each 3 month window!
PLUS ALL THIS!!!!
BODY WORK
We will focus on a different aspect of BEING "in your body" with the intention of providing more opportunity to merge body/mind/spirit.
Every 3 months you will be delivered creative and body-centered invitations designed to help you deepen your inquiry that are designed to amplify the quarterly and monthly themes.
Members Only ART RETREAT!
Because art has a special way of opening the pathway between the left and right brain, and connecting us with our unconscious Self, it's an exceptionally powerful and magical method for getting us OUT of our own way. Each quarter, I'll host a creative evening to actually PLAY and CREATE and LEARN, how to use this process to enliven your own growth work. Our community with become the place you WANT to hang out.
*This will be a 2 1/2 hour session held on Friday evenings from 7 - 9:30 pm est.
REFLECTION and TRANSITIONS
You will be invited to attend a live "Reflections on Growth" session every 3 months where we will acknowledge and reflect on our efforts during that time.
You will also receive an introspective worksheet to further your connection to Choices and Commitments, helping you close out one cycle and move to the next.
AND THERE'S EVEN MORE!!!!
Expedition Self WORLD Exploration
One of the Expedition Self 'destinations' will be featured with new content being added every month to further DELIGHT your INNER SEEKER.

This content, once released, is NEVER removed from your online Virtual Growth Studio and just keeps building to provide you a constantly, epic Atlas of possible growth domains for you to explore at your leisure.
---
All video sessions will be recorded and made available to Members.
The Monthly Theme content will be loaded into your very own
Virtual Growth Studio
OPEN to you 24-7
Monthly theme content stays available for 60 days
This is Us ... Come as You Are
That's what I want for you, TOO!
No matter where you are in your journey, it is ALWAYS the right time to learn to explore and embrace ALL of you!

Upping your game requires a new language. And a ton of compassionate heart.

As simple as it sounds, it is hard to master. Yet it's the cornerstone of MAKING REAL the shifts you desire most.

By recognizing how to listen to and speak from these parts of your WHOLE Self through ONGOING COLLABORATIVE PRACTICE, the genius of your BEING will blossom!

The unique stories of how you came to be YOU and the capacity to free your true talents will now have a channel that's tuned up, updated and unfettered... ready to broacast at will and at whatever volume you choose!

The Expedition Self Official Community will give you the skills, knowledge and unmatched support to not only gain momentum in your work, your family, and your sense of personal fulfillment, but also the opportunity to more clearly choose what you want in each of those domains in a totally manageable way.
Choose your OWN EXPLORATION
by clicking the GREEN drop-down menus for MORE INFO on each aspect of this UNIQUE, one-of-a-kind virtual GROWTH Community!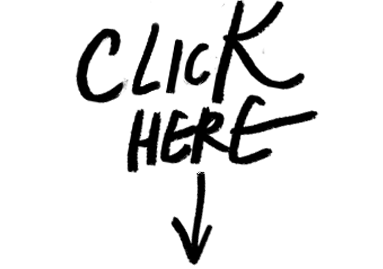 How is WHOLE self growth different from more conventional programs?
With all of the life-enriching substance we're offering, it's likely you're wondering how you'll make time and actually stick with the process of working with your WHOLE Self, especially
WHEN LIFE SEEMS SO FULL already.
This experience is purposefully designed to work at a PACE that's DOABLE!
The materials and activities are CREATIVELY DIVERSE,
the Expedition Self culture is COMPASSIONATE and VALIDATING,
and our
Community provides you with
MANY PATHWAYS to share and learn from each other so it doesn't feel overwhelming!
Read Each Section Below to Learn More about What You Can Expect from Being an Exclusive Member of Expedition Self
The Program - Quarterly, Monthly, and All Access Materials
Experiential Learning - Get More & More Out of Your Own Way with Every Unique Excursion
LIVE Expertly Guided Conversations, Pop-Ups and Art Sessions
Private Online Community of Fellow Seekers
What Are You Wanting, Longing and Searching For?
A Deep Level of Intimacy & Connection in Relationship with Your Partner or Children

?
You'll understand more clearly HOW to dive in, take risk and connect with your own sense of vulnerability, inner knowing and skill to expand your experience of BEING in relationship. Understanding is the beginning of increased awareness. And this translates into seeing ways you've unknowingly overlooked new choices for creating relationship.
As you rethink how you came to BE you, you'll be able to see opportunities for recreating the alignment, dialogue and interactions you share with those most important to you. Relationship work is so profound.
A Soul-Satisfying Sense of Purpose and Value in your Work Life or a

n Awe-Inspiring Lifestyle Change?
It's your life, and you're ready to step towards and into new places. Unfortunately, we often plateau when the nature of our inner relationship gets caught up in habits, rigid beliefs, and perpetual patterns - and don't know why.
You'll absolutely figure that out in the Immersive portion of the Course. And then, you'll have plenty of time to practice and explore how this new direction can be integrated into your current everyday program. That's the beauty of the Breakthrough Growth Project. it's a gentle way to invite new ways of BEING into our reality.
To Passionately Unleash Your Innate Creativity, Intuition & Originality throughout Every Domain of Your Life?
If you're feeling the need to bring something different to the world you live in, then it's no stroke of luck you find yourself considering this Course. To make a contribution, to share your unique qualities with others and do the work in life that you can feel profoundly moved by, is part of our sacred journey in life.
This Course will help you listen more attentively to all that's involved in moving you along your path. You can't leave this 8 weeks without having a more developed sense of who you are and how to bring that to your life and community.
The Expedition Self Model for Growthwork has proven itself for others just like YOU.
You are totally unique... but keeping your arms around where you're headed with your growth process is an understandable, universal challenge of BEING HUMAN.
"This kind of Growthwork is SO MUCH MORE powerful than other restrictive, habit -breaking programs I've done!"
Diane McKinley
---
Engage and Activate the Power of your Unconscious Self!
It's running everything that happens in your life.
"I expected this to be another course that flooded my email box and went uncompleted. However, Sam has a way of encouraging others to want to look at themselves and get curious about "their growing edge". I really enjoyed that it appealed to several different styles of learning so we could really focus on what speaks to us. At the end of a week, I had really shifted into a new place! This course brought up so many things that I had never known about myself or shifted my way of thinking about things I had thought I already knew. Definitely look forward to taking another course with Sam!"

Amy Montanaro
BREAK THROUGH Any limit imaginable!
Limits exist because we don't know where to free them from.
"What I love about the process I experienced through Life On The Growing Edge is acknowledging that the spark of connection to our inner self is within each of us. I participated in the site's group workshops and immersive experiences. These opportunities to learn and support others as we all found new ways to reclaim our inner self and share those internal nudges that bring about change were profound. Reclaiming self is a journey. Using the site's writing and imagery prompts, I now make space for journaling and finding my internal leverage points. For me, Life on the Growing Edge continues and I am grateful for the site's creative and gentle process of self discovery."

Wanda Clevenger
Reclaim your capacity to be at CAUSE in your life!
To be able to build any future you wish is the reward of you doing your growth work.
"I have been plagued with decisions long cast in hard iron. This growth work, has helped me to see through my constant attraction to being a victim. Sam's taught me to better understand myself, to take care of who I really am in an entirely new way, and to look towards the future with more hope.
Nicke Milne
Find the internal Leverage points for optimal Success!
We have no idea how much we're capable of unless we operate from a deeper place within the Self.
"Growth work leads me to discover choices that are many and mine to make, possibilities that are mine to dream and power that is mine to seize enabling me to live my life in fullness and abundance. I would not have the richness of family, the fulfillment in my career, the financial fruitfulness, and the sheer joy in pursuing all that life has to offer without Sam's work. She's taught me how to connect to my own humanity, the humanity of others, and to my worth in the world."
Gloria Mangini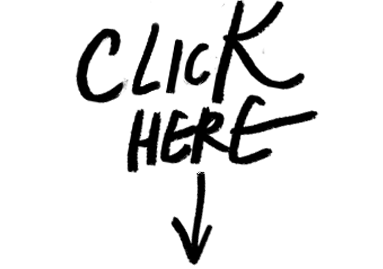 Begin Your Journey NOW!
"I totally love discovering the mysteries and new information found inside of the Self. "
I work BENEATH the DOING of habits, disciplines and tight rules. This is EXACTLY what nobody else is teaching!"

Others sell a "one size fits all" solution with the grand guarantee of massive change.

But they focus on getting you to do THEIR program based on the false idea that you need to be changed to get what you want...

...instead of

GUIDING YOU THROUGH YOUR OWN original self immersion and showing you HOW to FIND your OWN ANNWERS!
Facilitator and Founder of Expedition Self
Hi, I'm Sam,
I teach BEING.
I am a catalyst, facilitator and bravery seeker.
I help people learn how to access Self - to connect with an entirely different level of creativity, power, and courage.
An entrepreneur in business and organizational development since the age of 23, I've taught large groups (and small), thousands of people to lead their lives in an entirely new way, and learned so very much about what it means to grown, learn and BE a human being.
I teach people how to be the source of their life so they personally understand how to cultivate more love, deeper relationship, emotionally-fulfilling work and enriched family experiences. I've been doing this work, intentionally, for 40 years.
This growth community is designed to serve as a foundation to your own growth work and a catalyst to help you become MORE in all aspects of life.
Every moment you spend learning about who you are and how you came to be, you're furthering your evolution as a person.
I hope you'll find this premier transformational experience to be super useful in crafting your future.
No Huge Commitments
---
If you're like most people, you're overloaded with life right now.
So even though this sounds like something you'd love to dig your teeth into, it's natural to question whether you'll really be able to utilize all that the Community offers and provides.
That's why we make it easy to jump in and try it. No obligation to stay if it doesn't work for you but plenty of substance if you find it does.
I know it's BOLD to make a promise like this, but this WILL WORK for YOU ...
---
I've spent 40 years STUDYING and TEACHING what works best for people who truly seek growth.

And I've taken advantage of this in my own life, too. I live it, I built a business around it, I facilitate it. I created models to better understand what it means to be human. I've logged in thousands of hours crafting and creating learning experiences for people like you.
---
The Expedition Self Community is the CULMINATION of this LIFELONG WORK!
---
It's designed to deliver results to your

entire life.

Not just one zone you want to 'fix' because it's bothersome or disappointing.

I help you understand the language of BEING, connect with the lost aspects of your uniqueness so that you can GROW, interrelate what's worked and what hasn't for you, and step forward with your plans for your future in a more enlivened, WHOLE way.

This knowledge and renewed self awareness guarantees you bring more integrity and wisdom to the sharing of your gifts through your life or your business or your practice.
WANT MORE GROWTH but find traditional programs keep falling short of reaching the true essence of who you really are?
There's a reason you feel this way.
The key is understanding that profound and far-reaching GROWTH stems from harnessing the innate power and importance of ALL aspects of YOU (including doubt, shame, fear, anger, and all of those feelings that other courses try to help you "get over" rather than "grow through").
By continuing to choose mentors and courses that exploit these important parts of you rather than exploring them and nurturing your WHOLE Self, you actually slow or entirely miss the progress you're actively pursuing.
Have you become uninspired with mainstream growth work?
While I believe most growth leaders are well-intentioned, I also believe we have become too wrapped up in the "quick wins" and feel-good experiences and less focused on real transformative growth.

While I want you to get the results you want, the ones you spend lots of energy thinking about and working towards,

I know that the way to have them absolutely deliver on your unrealized expectations is to strengthen your connection to your WHOLE Self.
---
What I facilitate is a self-development 'BEING-centered' culture.
---
This unique approach provides you an endless opportunity to create a lifestyle of healing and exploration that unravels your past challenges and difficulties by teaching you how to show up as your WHOLE BEING to every moment you occupy.

This action when done right measurably alters the cellular memory of trauma we carry around without realizing how they influence our every thought and action.
---
This is the science of being... The ART of true Growth!
---
Most people seek to 'Fix' bad habits or 'Overcome' their known mental blocks without realizing they are just applying a bandaid to a more systemic issue that can't be "solved" at all.

In truth, these aspects of our Whole Self should be lovingly EMBRACED and learned from.

Many of the "bad habits' we try to break are not rooted in the behavior themselves, they are found through something deep and ethereal inside of you.

You cannot have true change by trimming the branches, you must cultivate and replenish your fundamental infrastructure!

Courses and therapy are helpful to a certain extent, but there's a foundational process that will consistently provide you with the tools and fertile mental space to transform you into your WHOLE radiant SELF by leaning Into everyday life moments as a catalyst for your deepest growth work yet.
---
The focus is placed on the adventure, the quest and the inner passages that will open up unexpected, exciting options.
---
One BIG difference between this growth concept and most others is... I won't make promises about what you'll achieve!

Focusing on the end goal is a common deception. It shines a flashlight on the EXTERNAL reward rather than the whole self.

The idea is if you zero in on attaining some THING, you can unknowingly "forget" you have a core sense of feeling incomplete that's further reaching than you recognize.

However, in the end, this only serves to diminish and divide you even more.

That being said, what we will be ACHIEVING will be universal to all of us ... HIGH IMPACT, UPLIFTING GROWTH that cascades throughout your entire BEING and life, effortlessly and (eventually) without intentional thought.
---
Self-Growth requires consistent attention to HONOR and create space for ALL of your SELF to shine through!
---
You

can ACCOMPLISH exponentially more in life by traveling the impactful roads of experiential self-development and looking inward with curiosity and a desire to accept and explore ALL that is within.
Whether you've "done it all" already or are brand new to self-development, focusing your efforts on becoming WHOLE is surely the best investment you can make.

I personally live growthwork 24/7 and know the difference of uninterrupted, experiential learning can make, but YOU must decide in this moment, that there IS MORE POSSIBLE for YOU and it's is WORTHY OF YOUR EFFORT!
Frequently Asked Questions
Is it the RIGHT time for you?