Subscribe to Expedition Self LIVE updates!
Click here to subscribe for the weekly LIVE radio show topics + lots of other fun goodies:)
Every Wednesday at 5:00 PM ET/2:00 PM PT
While Listening at the Link Above, you can also Call In & Chat LIVE with Sam
at
1-202-570-7057
when you clicking on the link above, look for this red button to listen to the show: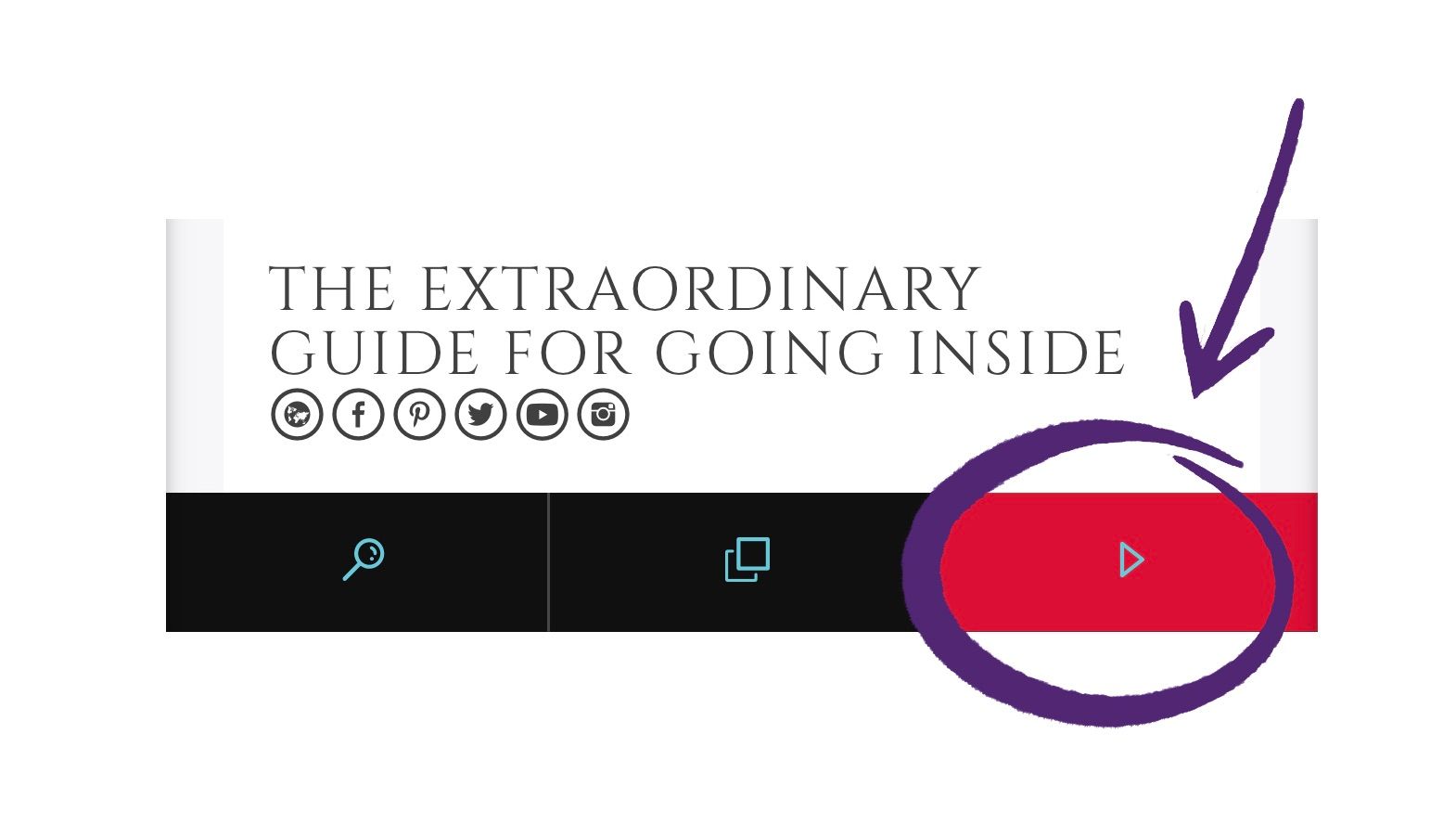 Call in live to OM Times Radio on Wednesdays at 5pm ET
1 (202) 570-7057
Or send us a question below :)
---
Listen to Expedition Self's most recent show:
---
Click the player below to listen to the latest Episode!
Fun features from previous episodes
---
illustration reflecting on August 10th's episode: '2 Days with a Shaman'

'I'm So Mad I Could Scream'
by: William Cole
(as mentioned on air, Mar 30th)


I'm so mad I could scream,
I'm so mad I could spit,
Turn over a table,
Run off in a snit!
I'm so mad I could yell,
I could tear out my hair,
Throw a rock through a window,
Or wrestle a bear!
On thinking it over
I will not leave home
But I'll put all my anger
Right here in this poem.
I'm feeling much better -
Like peaches and cream -
For a poem is the best way
---

'How to find and do the work You love'
TEDTalk by Scott Dinsmore
(as mentioned on air, Feb 16th)
---
Expectations, Haiku #9 (featured on air, January 19th)

Sudhanshu Kumar

If you want to be
Disappointed, alone and hurt...
Then, start expecting!
---

'Identity' by Angela C. Trudell Vasquez
(as featured on air, October 27th)
White-Mexican looks like a Latina,
not my label
a question from a Guatemalan student
who's come undone in my ESL class,
doesn't get my kind
I try to describe how I grew up
in Caucasian corn country
surrounded by houses on cul-de-sacs that all looked the same,
how we were alone in a town of 5000,
one black family, one Indian family, one Asian family, and one household of Mexicans,
no two, us and the Renterias
to whom we were related by marriage before and after my divorce, and they were mixed;
still, it was a good living, happy in our cocooness, our oneness, separated by money
one direction - color on the other:
classes, classes, classes, day and night we took lessons:
piano, jazz, tap, ballet, the dance team, trumpet,
trombone, tennis, Finishing School,
and one awful summer golf;
Christened, Confirmed, Cathechismized;
it all cut me in several places, molding of head and heart
making me ultrasensitive, then and now,
an observer of the outside, an outsider among my own kind,
my very shade, mysterious aloof
black haired beauty who can't speak Spanish,
living among blue eyed dyed blond bombshells,
who held up her head higher because she's shy not stuck-up,
understood, undenied, sacrificed to at any price
by my beloved little brown parents
who taught me well - gave up so much
so their daughters could shine and they'd swell with pride at the life they had given us,
on Sundays we basked in mutual admiration after mass
singing our church songs while making breakfast,
according to the unspoken doctrine in our house of:
fast first eat later after communion,
we intruded with our Mexican music
bellowing out the open windows
the smell of bacon frying, pancakes baking, coffee
and eggs scrambled to order
it wafted out on beautiful summer mornings
out of our house in Pleasant Hill, Iowa,
perched on the highest spot one could reach on the East Side of the street
for first and second generation immigrants.
---
'Keep Fighting' by Afiyah
(as featured on air, October 6th)

A poem about fighting for things that matter even when its difficult.
Life feels like
a battleground
you keep pushing
through
Going against
the flow of current
resistance feels strong
The path of least
resistance
some say I should follow
But some things
are worth fighting for
I gotta get my armor up
To create
the change that I seek
I gotta get myself in the game
Fuel up
Stand up
Keep fighting the fight.
---
' I Met A Man Who Would Not Wear A Mask' by Eric Ashford
(as featured on air, September 22nd)
The love of money is a chain,
Everyone I know wears a mask,
but the face of this person
was not in hiding, if he wore one
it was transparent.
I could see he was not playing a part,
not following any script,
not reading other faces wondering how to react,
not courting smiles and nods in order to signal
agreement.
He was not in, nor out of a social circle.
I could tell at a glance
that he would not mimic
any borrowed characteristics
simply to curry favor or impress.
He was a man
that would not feign a tear, until
it fell naturally
nor signal a false camaraderie,
or join any masquerade
simply to be accepted.
He did not socialize to ingratiate,
or seek influence,
did not push himself forward
in order to gain attention.
When I met him
I knew I could not wear
my own mask and be real in his eyes.
I felt I had to take it off
to be shorn of pretense;
sadly my mask was stuck to my skull
as an obviously painted persona,
a false flag I had carefully cultivated
for far too long,
now try as I might it would not come off.
That same day
I met many people with masks,
we gathered to meet each other.
Try as I might
I could see nothing unrehearsed,
spontaneous, or authentic in us all.
Truth be told, all our masks
fitted far too perfectly.
---
' Golden Freedom' by Amos Russel Wells
(as featured on air, August 18th)
The love of money is a chain,
Binding souls to greedy pain.
The love of money is a jail,
Bare abode of Hunger pale.
The love of money is a czar,
Lord of slaves that wretches are.
The love of money is a wall,
Bleak and barren, strong and tall.
The love of money is a pit;
Foulest creatures live in it.
The love of money is a mine,
Where the sunbeams never shine.
Worst of all captivities,
That the love of money is.
Oh, be free, superbly free,
From its cramping misery!
---
' The Road Not Taken ' by Robert Frost
(as featured on air, June 23rd)
Two roads diverged in a yellow wood,
And sorry I could not travel both
And be one traveler, long I stood
And looked down one as far as I could
To where it bent in the undergrowth;
Then took the other, as just as fair
And having perhaps the better claim,
Because it was grassy and wanted wear;
Though as for that, the passing there
Had worn them really about the same,
And both that morning equally lay
In leaves no step had trodden black
Oh, I kept the first for another day!
Yet knowing how way leads on to way,
I doubted if I should ever come back.
I shall be telling this with a sigh
Somewhere ages and ages hence:
Two roads diverged in a wood, and I —
I took the one less traveled by,
And that has made all the difference.
---
'Look Well to This Day ' by Kalidasa
(as featured on air, June 23rd)
Look well to this day,
For it and it alone is life.
In its brief course
Lie all the essence of your existence:
The Glory of Growth
The Satisfaction of Achievement
The Splendor of Beauty
For yesterday is but a dream,
And tomorrow is but a vision.
But today well lived makes every yesterday a dream of happiness,
And every tomorrow a vision of hope.
---
'Earth Your Dancing Place' by May Swenson
(as featured on air, June 16th)
Beneath heaven's vault
remember always walking
through halls of cloud
down aisles of sunlight
or through high hedges
of the green rain
walk in the world
high-heeled with swirl of cape
hand at the sword-hilt
of your pride
Keep a tall throat
Remain aghast at life
Enter each day
as upon a stage
lighted and waiting
for your step
Crave upward as flame
have keenness in the nostril
Give your eyes
to agony or rapture
Train your hands
as birds to be
brooding or nimble
Move your body
as the horses
sweeping on slender hooves
over crag and prairie
with fleeing manes
and aloofness of their limbs
Take earth for your own large room
and the floor of the earth
carpeted with sunlight
and hung round with silver wind
for your dancing place
---
'Sonnets to Orpheus, Part Two, XII' by Rainer Maria Rilke
(as featured on air, June 16th)
Want the change. Be inspired by the flame
where everything shines as it disappears.
The artist, when sketching, loves nothing so much
as the curve of the body as it turns away.

What locks itself in sameness has congealed.
Is it safer to be gray and numb?
What turns hard becomes rigid
and is easily shattered.

Pour yourself out like a fountain.
Flow into the knowledge that what you are seeking
finishes often at the start, and, with ending, begins.

Every happiness is the child of a separation
it did not think it could survive. And Daphne, becoming
a laurel, dares you to become the wind.
---
The Way it Is' by William Stafford
(as featured on air, June 16th)
There's a thread you follow. It goes among
things that change. But it doesn't change.
People wonder about what you are pursuing.
You have to explain about the thread.
But it is hard for others to see.
While you hold it you can't get lost.
Tragedies happen; people get hurt
or die; and you suffer and get old.
Nothing you do can stop time's unfolding.
You don't ever let go of the thread.
---
From 'The Lost Book' of Bokonon
(as featured on air, June 16th)
life is a garden,
not a road

we enter and exit
through the same gate

wandering,
where we go matters less
than what we notice
---
'How Many? How Much?' by Shel Silverstein
(as featured on air, May 12th)
How many slams in an old screen door?
Depends how loud you shut it.
How many slices in a bread?
Depends how thin you cut it.
How much good inside a day?
Depends how good you live 'em.
How much love inside a friend?
Depends how much you give 'em
---
Friends for Life by Angelica N. Brissett
(as featured on air, May 12th)
'We are friends.
I've got your back,
And you have mine.
I'll help you out
Anytime!
To see you hurt,
To see you cry,
Makes me weep
And wanna die.
If you agree
To never fight,
It wouldn't matter
Who's wrong or right.
If a broken heart
Needs a mend,
I'll be right there
Till the end.
If your cheeks are wet
From drops of tears,
Don't worry,
Let go of your fears.
Hand in hand
Love is sent.
We'll be friends
Till the end!
---
Poem by E.H.
(as featured on air, May 5th)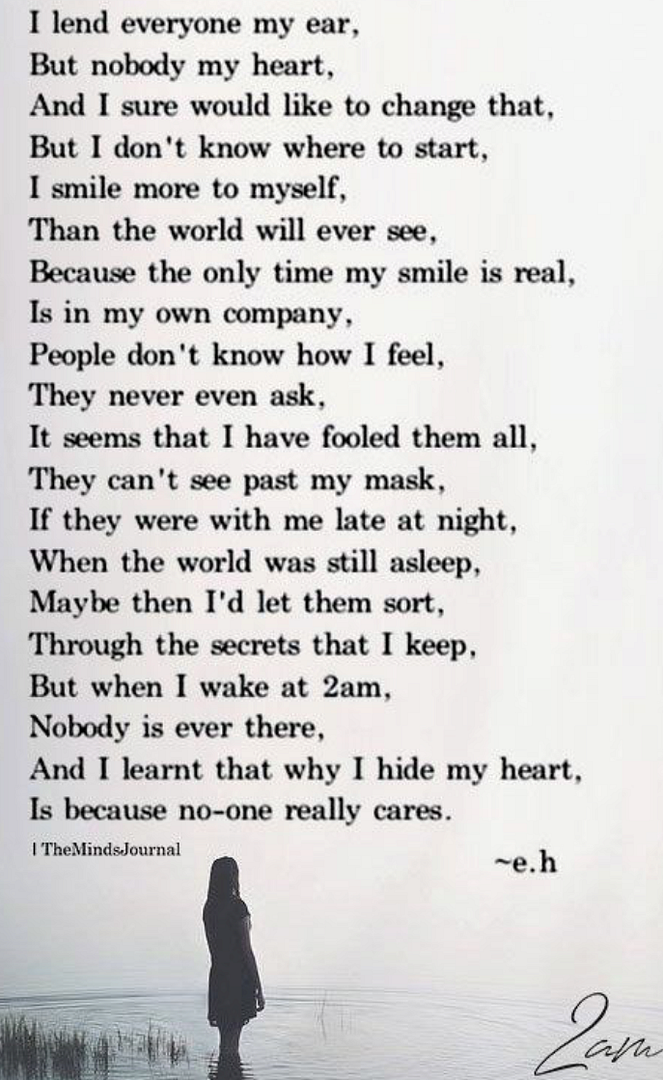 ---
You Were Born with Potential by Rumi
(as featured on air, April 28th)
''You were born with potential.
You were born with goodness and trust.
You were born with ideals and dreams.
You were born with greatness.
You were born with wings.
You are not meant for crawling, so don't.
You have wings --
Learn to use them and fly.'
---
The Voice by Shel Silverstein
(as featured on air, April 14th)
There is a voice inside of you
That whispers all day long,
"I feel this is right for me,
I know that this is wrong."
No teacher, preacher, parent, friend
Or wise man can decide
What's right for you--just listen to
The voice that speaks inside."
---

Common Ground by Zoe Andres
(as featured on air, April 7th)
'If I had a dinosaur I would name him Frederick
because I feel like it would suit him.
Nobody would ever believe me when I tell them
"he's my best friend" because You can't imagine
being friends with someone so different from Yourself
until you actually are & you realize how much common ground,
we all share. We breathe the air, need water to drink,
food, sleep and time to think.
So why do people keep looking at me strange
when there's nothing here that needs to change
except perhaps the way we view others.
In the end we're all the same: living things
with different names looking for a friend.
Maybe nobody ever thought it mattered
that Frederick might like ice cream
or that I might like ice cream too.'
---
On Fear by Jim Morrison
(as featured on air, March 31st)
'Expose yourself to your deepest fear;
after that, fear has no power,
and the fear of freedom shrinks and vanishes.
You are free.'
---
'Our Deepest Fear' by Marianne Williamson
(as featured on air, March 31st)
Our deepest fear is not that we are inadequate.
Our deepest fear is that we are
powerful beyond measure.
It is our light not our darkness that most frightens us.
We ask ourselves, who am I to be
brilliant, gorgeous, talented and fabulous?
Actually, who are you not to be?
You are a child of God.
Your playing small does not serve the world.
There's nothing enlightened about shrinking
so that other people won't feel insecure around you.
We are all meant to shine, as children do
We were born to make manifest
the glory of God that is within us.
It's not just in some of us. it's in everyone.
And as we let our own light shine,
we unconsciously give other people permission to do the same.
As we are liberated from our own fear,
Our presence automatically
liberates others.
---

A Poem by J.L. Wyman
(as featured on air, March 31st)
I understand fear...
The fear of failing, of letting go,
of being vulnerable.
I also understand choice...
The choice to sit on the edge and gently
test the water with timid toes,
or take the plunge and feel what it's like
to let freedom wash over you,
as you let the judgement go.
The conclusion is this:
I hope you choose to swim through this life,
even when your heart feels like it is drowning in fear.
---
A Poem by Michael Faudet
(as featured on air, March 24th)
We joined the dots
from A to B,
the line we drew
from you to me,
traced empty shores
across the sea,
over mountain top,
past forest tree,
along the roads
and walking tracks,
all bridges burned,
no looking back,
for the love
we have,
no gate can stop,
no barking dog
or bolted lock,
for what is real
is meant to be,
when two hearts
beat --
in proximity.
---
A Poem by Nikita Gill
(as featured on air, March 17th)
You are not small.
You are not unworthy.
You are not insignificant. The universe wove you from a constellation,
just so atom, every fibre in you comes from
a different star. Together, you are bound by stardust , altogether
spectacularly created by the energy of the
universe itself. And that, my darling,
is the poetry of physics,
the poetry of you.
---
A Poem by Alex Elle
(as featured on air, March 17th)
who taught you
to unlove yourself
so sweetly
that you actually thought
it tasted
good?
---
A Poem by Margaret Alice
(as featured on air, March 10th)
I'm so lonely, the crocodile said,
last night I read instead of going
to bed, this morning I can only
search for inconclusive meanings in meditative contemplation;
not in surface conversations, I don't want to know How Are You?
rather tell me how you FEEL to break the stream of morbid thoughts
on existential isolation on a day in
which a haunting melody seems
more real than cold, unsmiling faces,
words as symbols can't
convey the tactile feel of textures,
nor describe the experience of
feeling thoughts...
If I Had to Raise My Child Over Again
A Poem by Diane Loomans
(as featured on air, March 3rd)
If I had my child to raise all over again,
I'd build self esteem first, and the house later.
I'd fingerpaint more, and point the finger less.
I would do less correcting and more connecting.
I'd take my eyes off my watch, and watch with my eyes.
I would care to know less and know to care more.
I'd take more hikes and fly more kites.
I'd stop playing serious, and seriously play.
I would run through more fields and gaze at more stars.
I'd do more hugging and less tugging.
I'd see the oak tree in the acorn more often.
I would be firm less often, and affirm much more.
I'd model less about the love of power,
And more about the power of love.
---
The Peace of Wild Things
A Poem by Wendell Berry
(as featured on air, Feb 24)
and I wake in the night at the least sound
in fear of what my life and my children's lives may be,
I go and lie down where the wood drake
rests in his beauty on the water, and the great heron feeds.
I come into the peace of wild things
who do not tax their lives with forethought
of grief. I come into the presence of still water.
And I feel above me the day-blind stars
waiting with their light. For a time
I rest in the grace of the world, and am free.
I go and lie down where the wood drake
rests in his beauty on the water, and the great heron feed
I come into the peace of wild things
who do not tax their lives with forethought
of grief. I come into the presence of still water.
And I feel above me the day-blind stars
waiting for their light. For a time
I rest in the grace of the world, and am free.